A Worldwide Leader In Thermal Processing Technology
ROGERS ENGINEERING is a world-wide leader in furnaces and other heat treatment related products and services. We supply equipment in the United States and 14 countries throughout the world, with a customer list consisting of the top companies in the world. Also offering, a full range of heat processing equipment ranging from batch through continuous and supporting atmosphere producing equipment. Rogers's equipment is noted for its robust design, ease of maintenance, and low operating cost.
Continuous Furnaces and Ovens
Roller Hearth ± Mesh Belt
Rotary Hearth ± Pusher ± Walking Beam
Open Flame Solder ± Open Flame Braze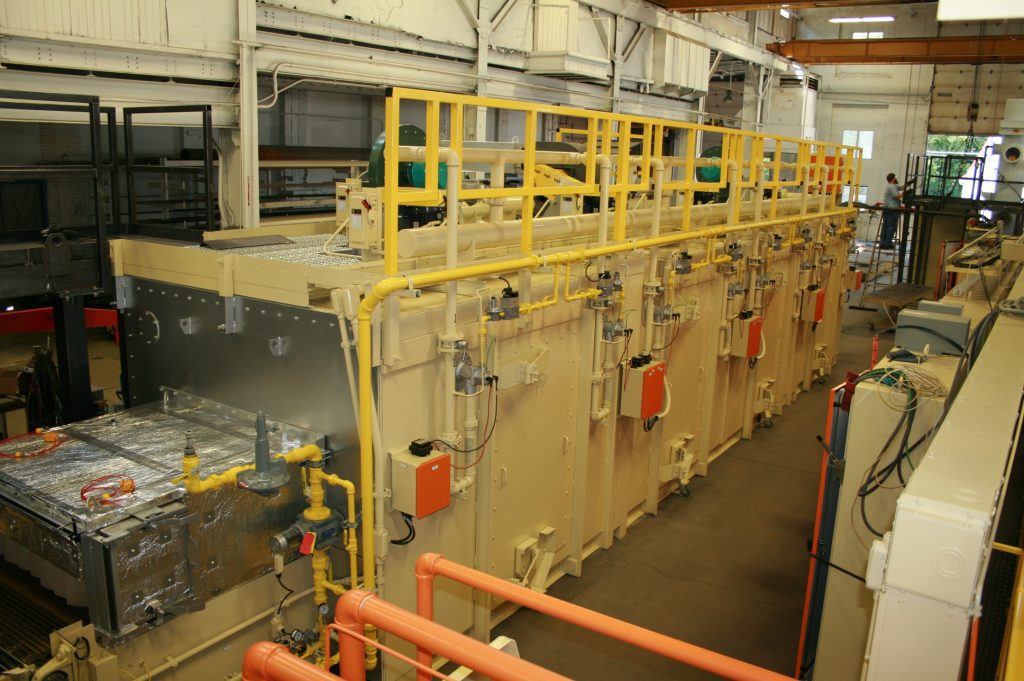 Batch Furnaces and Ovens
Box ± Bell ± Pit
Integral Quench ± Elevator ± Car Bottom
Atmosphere Producers and Associated Equipment
Exothermic ± Endothermic
Dissociated Ammonia ± Atmosphere Switchover Panels
Atmosphere Flow Panels ± Atmosphere Cooling Systems
Processes
Aluminum CAB Braze ± Copper Braze ± Sintering
Harden, Quench & Draw ± Coin Annealing ± Lamination Anneal
Forging Anneal ± Carburizing ± Dehydration
Degreasing ± Open Flame Solder & Braze ± Wash
Quench ± Pigment Oxidation
Services
Redesign ± Rebuild ± Preventive Maintenance
Repair ± Training
With over 50 years of metal specialty experience from building high quality thermal processing equipment, Rogers has expanded its services to become an ideal solution for any high or low volume cutting, forming, assembly, and welding project.
Rogers operates in a global market, and together with a network of associates, can offer round-the-clock communication with customers from around the globe. On most occasions, a Rogers engineer can be available to visit any customer site within 48 hours of first contact with our head office.
Metal Specialty Service
± 6′ x 12′ 4000 watt laser cutter ±
± 6′ x 12′ 200 amp plasma cutter ±
± 350 ton CNC press brake ±
Contact